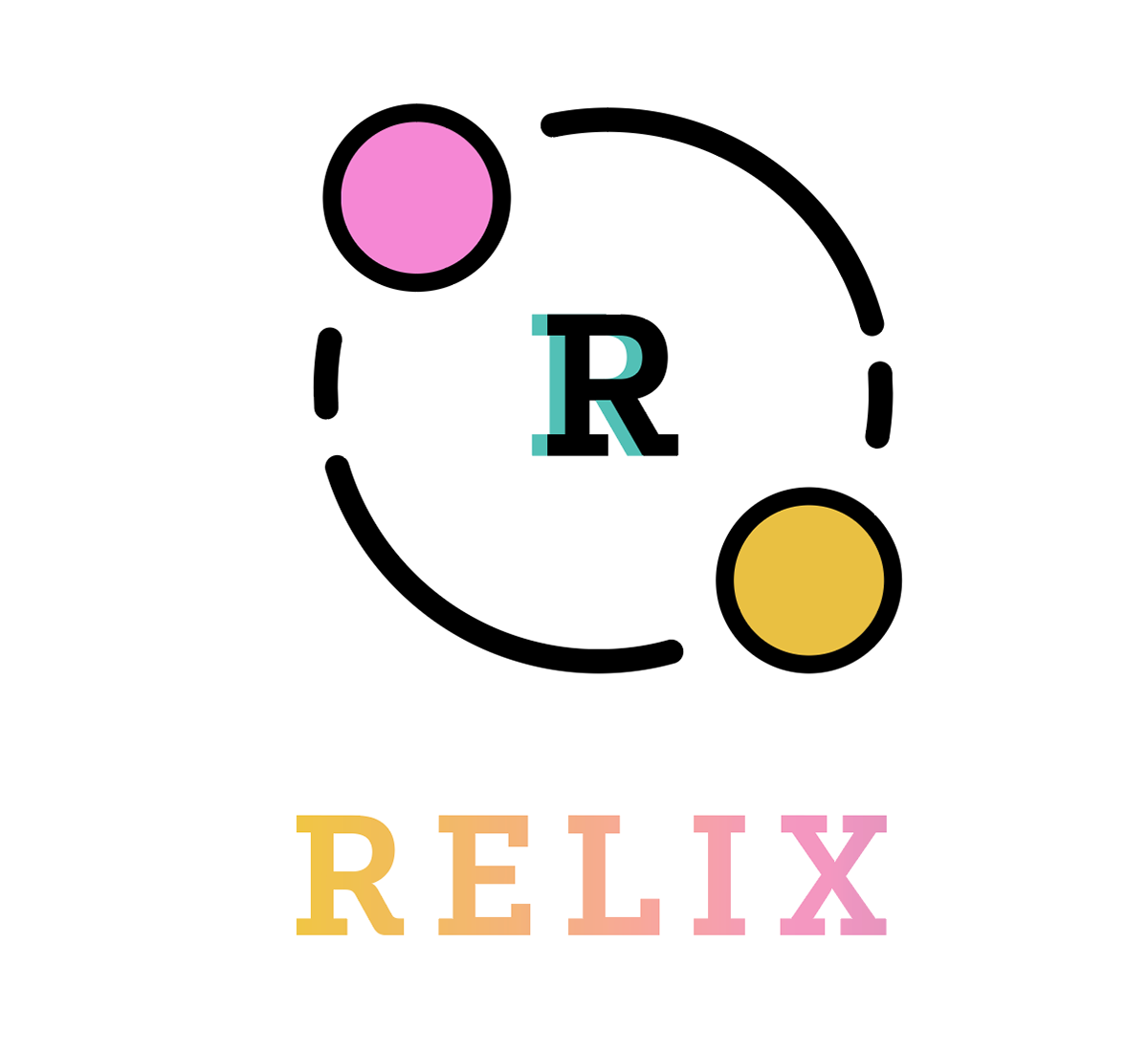 Relix is a play on the word "relic" - spelled with an 'x' instead of a 'c', it mimics the twist that genetics puts on the art of collecting when the two are combined.  The three words I used around which to build the brand were clever, crafted, and vibrant.  I wanted the look and feel to mimic the quirkiness that usually surrounds the art of collection while still feeling refined and trustworthy.  The first logo iterations were very focused on DNA, but after more prototyping it became clear that the logo rather needed to reflect the modularity and exchange of information and knowledge in Relix.

The Relix mobile application hi-fi prototype and demo video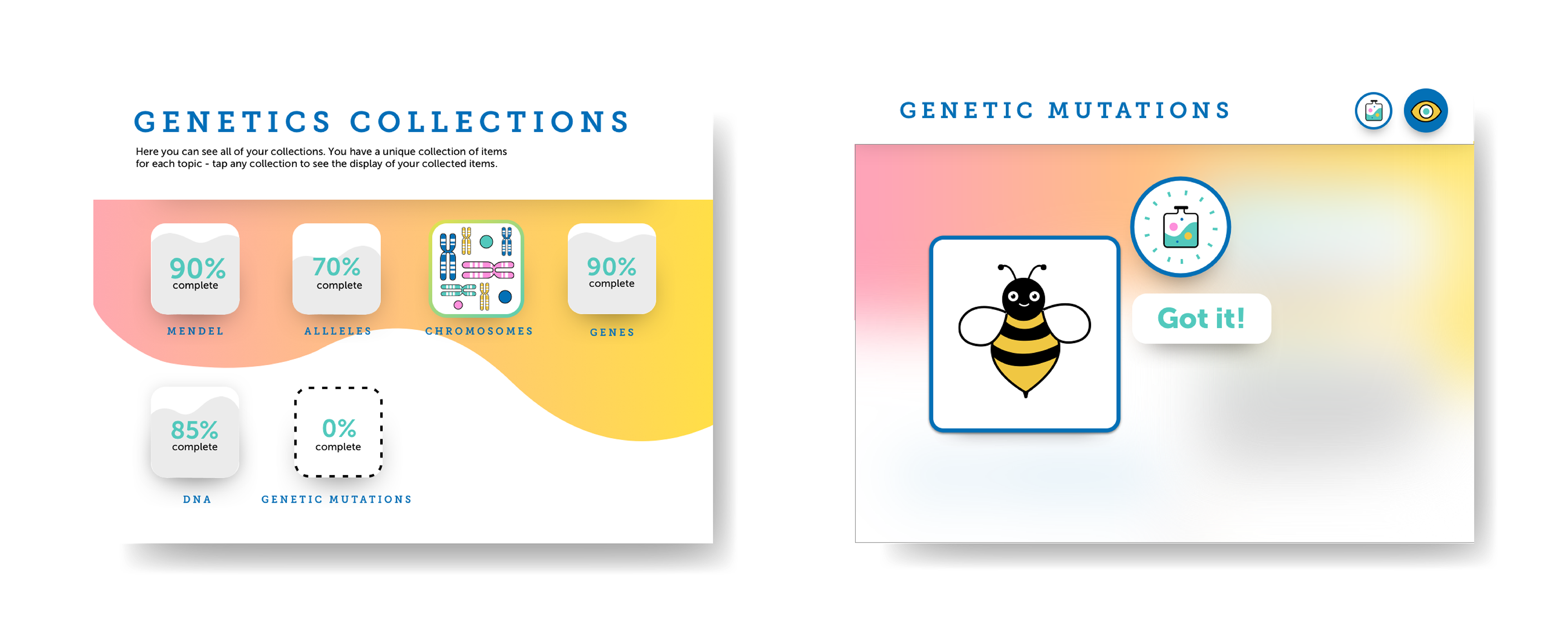 Students view topics in the form of collections of information that they themselves have curated.  Once drilled into a specific topic, the student can collect information and assets by dragging it into their collection jar, as seen in the interaction above.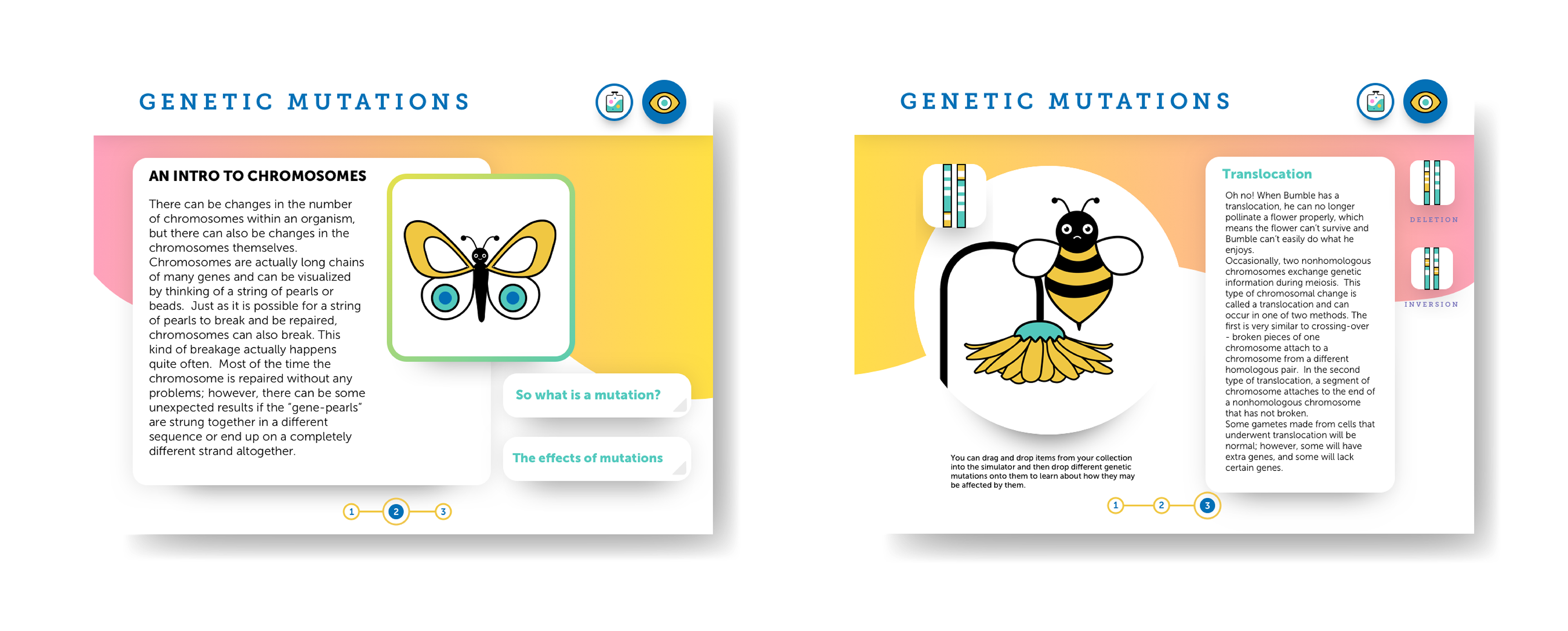 Relix presents information in a modular format that can be manipulated by the user depending on their preferences.  As part of this specific topic of genetic mutations, the student can drag a specimen into the module on the right and apply different genetic mutations to see how they might physically manifest themselves.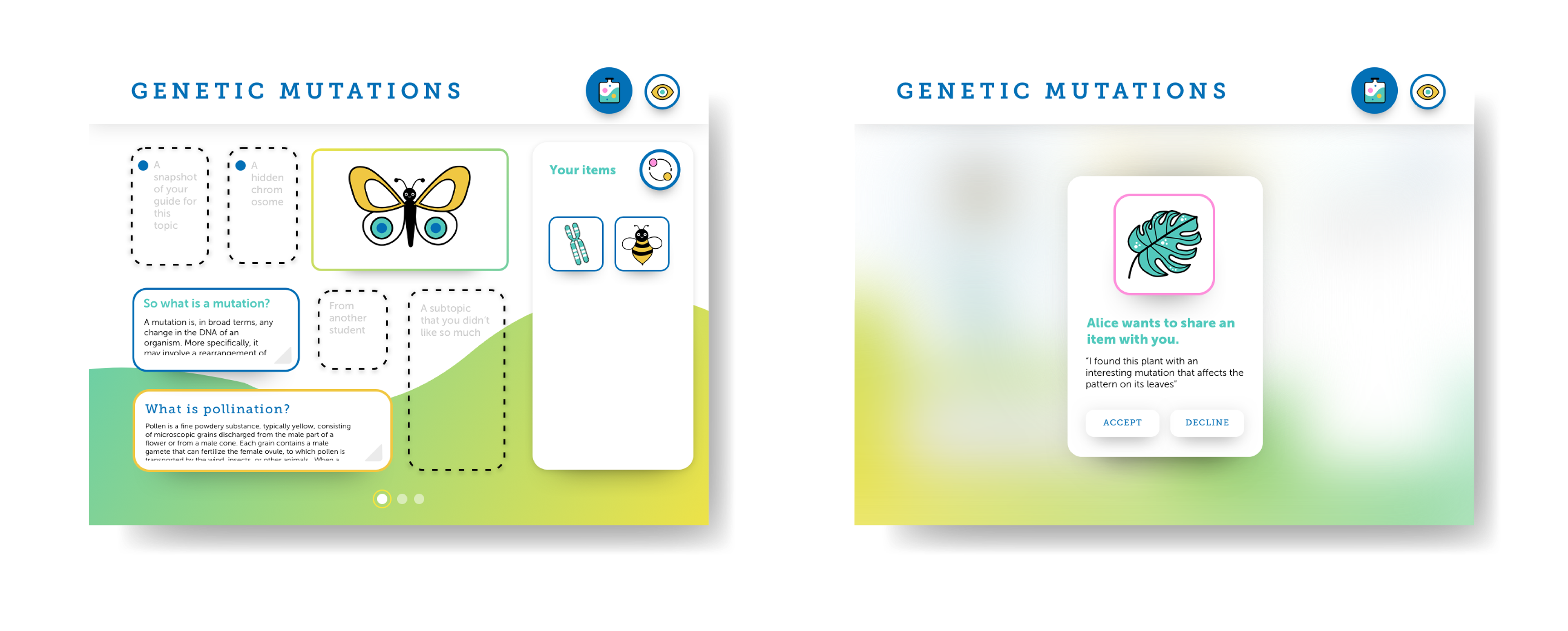 At any time, the student can view his or her growing collection and organize the information as they see fit, filling certain suggestions and prompts.  Students can also choose to collaborate with one another and exchange information, allowing them to add unique content from a different perspective to a collection.